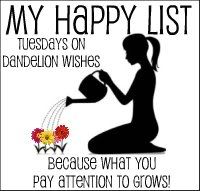 We have the most amazing wedding I could have ever asked for. I just wish it hadn't gone by so quickly. This is Chris and I, as we are doing our first dance.
My daddy and I, doing our father daughter dance. I dont know who was crying more. :)
Then we left the next morning for our honeymoon. It was great, and the views were beautiful.
The first night we were their we didn't get to our cabin until 8-8:30 pm that night. So we decided to just order in some dominos. Chicken wings and cheesy bread. Threw the left overs in the outside trash can. The next night at like 11:30 were heard a hung bang, I'm freaking out because I'm thinking someone is trying to break in to our cabin. Chris gets up and peaks out the door. These little guys were there, going all through the trash can. One other night we found them on our back porch, beating on the glass windows to the cabin. haha.
I will also be selling all of my linens from the wedding if anyone is interested. Fuschia and black.